CSR initiatives of Citi India
Green for the Green - Investor Forum 2011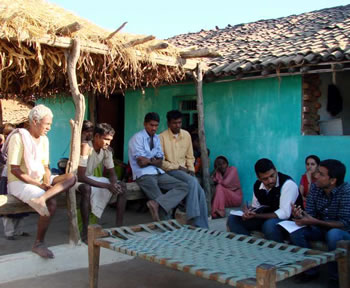 The Citi Foundation has always encouraged those who encourage sustainable growth. With an aim to empower environmental entrepreneurs in emerging markets to develop market-based solutions that protect the earth's environment and its capacity to provide for current and future generations, the Citi Foundation has extended support to the World Resources Institute (WRI) for their New Ventures India program, a business accelerator that provides management training, business advisory services, professional mentoring and access to capital and markets to small environmentally-friendly businesses.
Their focus areas include
Renewable Energy
Organic Agriculture / Horticulture
Energy Efficiency
Green Building Materials
Advanced Technologies for Water Management
Rapidly Renewable Materials
Other Clean Technologies
Waste Management, Recycle and Reuse
Ecotourism
The Aflatoun Effect
A recent internal evaluation showed that 80% of the children who underwent this program have become regular savers and 71% of them are determined to complete their college education with the help of their savings. Around 95,000 children and youth have ingrained in themselves the principles of budgeting, planning and banking transactions, being aware of their importance in their lives.
Back